250 millions euros raised and 100 new clients for iRaiser
At iRaiser, we enjoyed significant growth this past 2019, thanks in large part to our clients, but also their generous supporters, our partners and very importantly our team. We surpassed 10 million transactions on our solutions since we began our journey in 2012, and 250 million euros were raised in the last 12 months alone! Here's a look back at some exciting figures of a very exciting fundraising year:
Our platform has become an essential part of our client's fundraising efforts:
Since Antoine Martel launched iRaiser in 2012, we have seen continuous growth, with a significant boost in 2019. Today, we can count on the trust of more than 500 active customers, of which 42 are members of the 60 largest French associations and foundations, and 100 new clients have been acquired just in 2019. Among these are:
€35M for Notre Dame de Paris
In 2019 we were also entrusted to manage the emergency fundraising campaigns for 3 of the 4 official organisations raising funds for the restoration of Notre-Dame de Paris. The total raised was an impressive sum of 35 million euros. 250,000 donations came from every country in the world, except for North Korea and Somalia, and thanks to iRaiser's solutions, peaks of 15,000 simultaneous connections were able to managed without crashes to any of the campaigns.
Today, with 45 employees and offices in France, Italy, Belgium, the Netherlands and Denmark, we propose solutions in 23 languages, 8 of which were added in 2019 (Swedish, Danish, Finnish, Norwegian, Russian, Arabic, Korean, Indonesian). 10 new payment methods will be available to donors: Apple Pay, Google Pay, Amazon Pay, PayPal Express Checkout, MobilePay, Ticket Restaurant, payment via the telephone bill, Swish, Autogiro and Vipps.
A positive look towards 2020
In 2019, iRaiser achieved a turnover of more than 3.6 million euros, and has experienced 100% growth in the last 2 years.
In 2020, we hope to continue accelerating this international growth, with a priority towards the European market.
At iRaiser we are thankful and honored for your continuing trust, and are committed to helping nonprofits raise as much funds & awareness as possible for their cause, with the highest level of security and ethics.

Thank you!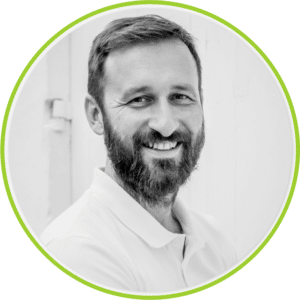 Antoine Martel – Co-founder & CEO iRaiser