Our new Peer-to-Peer tool is changing the game!
iRaiser Nordic already serves some of the most successful nonprofit organizations in the Nordic countries with Peer-to-Peer (P2P) fundraising tools. These are all running on the AidBuilder P2P application, and the solution has collected more than € 32 million over the years.
Now we have good news for both existing and new customers: our totally new and improved tool for Peer-to-peer fundraising is being launched! We are testing, tweaking and training… and all of it to get the new tool ready to take over from our current solution!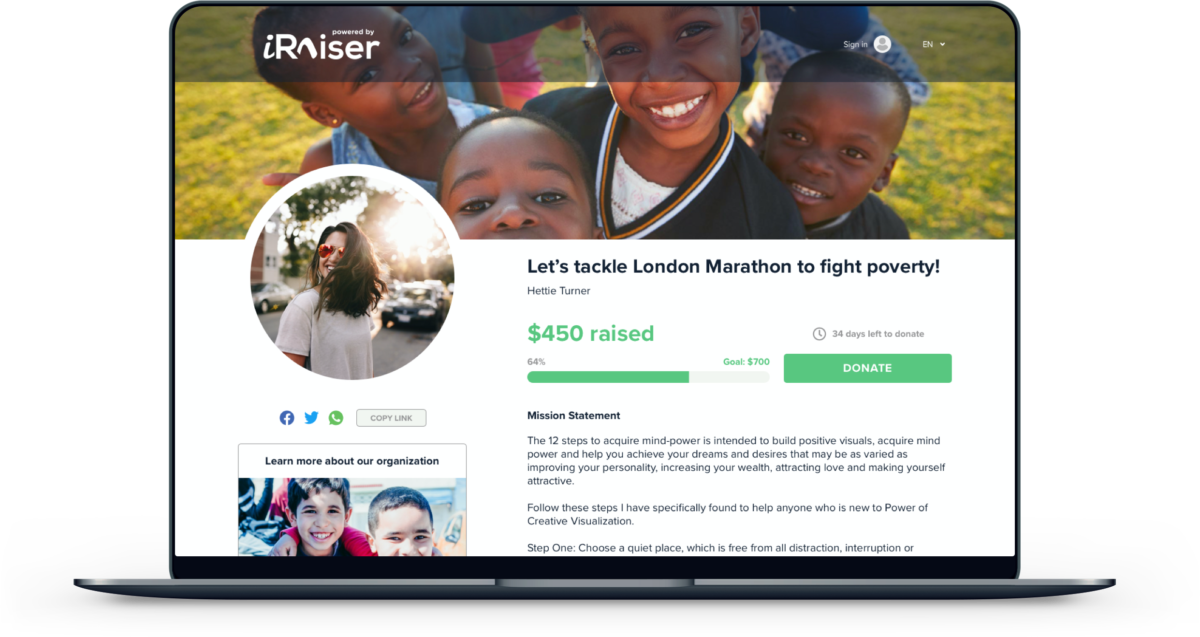 Amongst new features we're sure you will appreciate:
Integrated marketing automation tools such as flexible, trigger-based email-management to enhance your donor relationships.
A white-label SaaS solution, supporting your brand identity with the opportunity to implement separate campaign look-and-feels, supporting strategic and creative fundraising.
Multiple revenue models to support creative peer-to-peer executions – like paid event fundraising – and the best coverage of payment gateways in the Nordics, to support easy conversion of all donor-profiles!
And, since it's an iRaiser product, it's secure, scalable, pays directly to the nonprofit account, give you full ownership of data and makes it easily available, and has high availability through our global hosting platform.
We are launching it over the summer and we're reaching out to all customers to agree on the best upgrade plan. If you can't wait, just click on the button below to contact us! We will take on new customers from late fall. Reserve your seat, as we're quite busy!

We know, it's bragging, but we want to keep the new baby on its toes as our plan is to not only remain the biggest supplier of digital fundraising tools in the Nordics, but to proactively develop the efficiency of the tools we deliver to our customers!
Want a sneak preview or a demo?