Supporters can easily create their own personal page on your fundraising website and raise donations on your behalf.
Contact Us
Wedding, birth, anniversary, in memory of, or any other special moment can be the right occasion for your donors to help your organisation.
Your donors will be happy to see that there is no percentage levied on the donations collected, and your organisation will get 100% from the sums collected.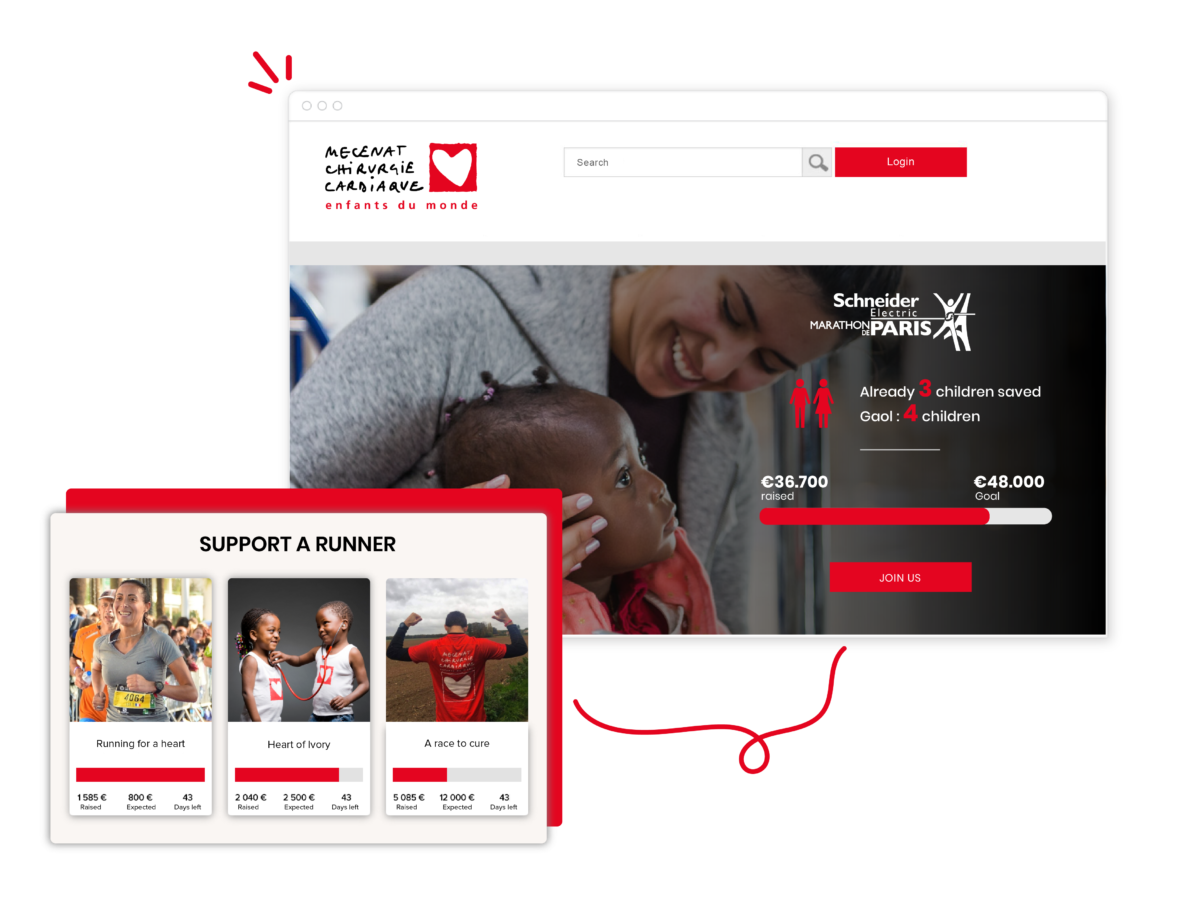 Let your donors collect on your behalf in an environment that corresponds with the same look and feel of your website.
Reliable and secure synchronisation of your data
Hosting, maintenance and backup ensured
Performance and continuous optimization
Clear and transparent pricing by subscription and with no surprises
Support on a dedicated platform, by email and telephone
Multilanguage and multi-currency solution